Passionate about getting things right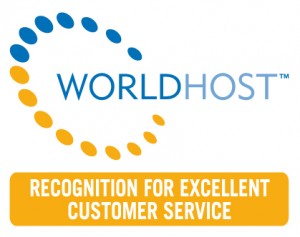 At Sara's Tearooms, we are highly committed to our customers satisfaction, aiming to deliver an outstanding experience to all of our customers!
As part of our commitment to you, our customers, we have recently invested in our team completing the World Host – Principles of Customer Service training course. at Great Yarmouth College.  The World Host Course focuses on developing our staff to get the skills and knowledge required to deliver excellent customer service.  As a result, we are proud to be the first eatery in the Greater Yarmouth area to be awarded the
World Host recognised business status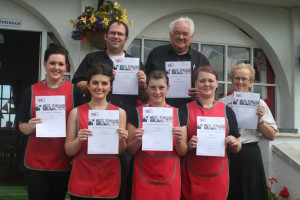 In addition to the World Host training, we believe that focusing on continual improvements in all areas of the business will aid us in delivering an outstanding experience to all our customers.  As part of this, we openly encourage feedback of all kinds from our customers as it enables us to learn and develop what we do for all our customers.
We remain committed to your satisfaction and look forward to welcoming you at Sara's Tearooms very soon!